Tower Garden
Tower Garden FLEX
Grow more in less space with Tower Garden FLEX. Take up to 20 of your favorite greens, herbs, and flowers from seed to harvest in a matter of weeks with no kneeling, no bending, no tilling, and no dirt required.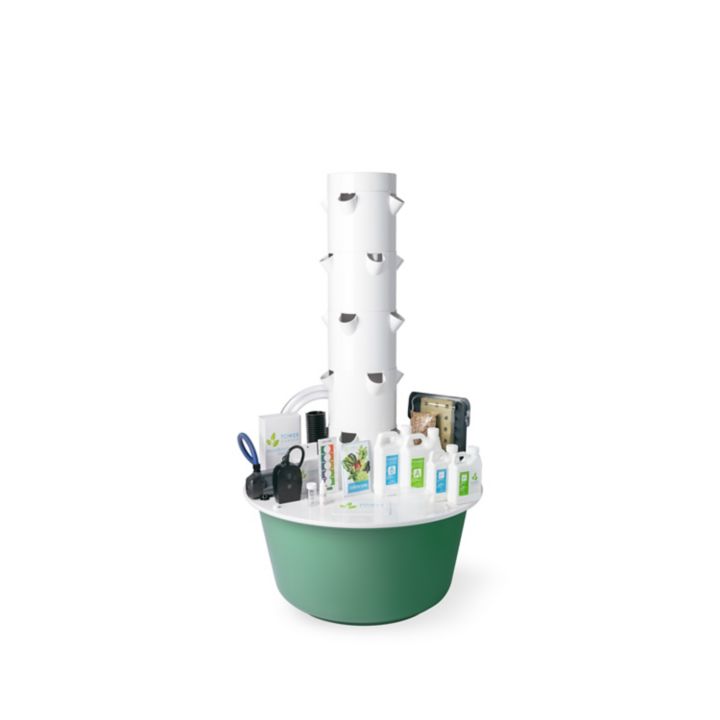 Ideal for Outdoor Growing

Sustainable & Earth-Friendly
---
Product Summary
Each Tower Garden comes with everything you need to get started immediately. With simple assembly, you'll be ready to grow in no time.
Looking to grow indoors, too? You can purchase the Tower Garden Indoor Growing Lights to make growing indoors a breeze!
Please contact Customer Experience with any questions about your order.

What's Included
Seedling Starter Kit (includes: germination tray, 21 rockwool cubes, vermiculite and 25 net pots, and a variety of seeds for leafy greens, lettuces and herbs) *
5 standard grow pots (20 regular sized plants)
Pump, timer and drain tube
Tower Garden Mineral Blend plant food (1 gallon of each) and measuring cup

pH Test Kit (includes: test kit, pH Up/Down Adjusters - one of each)

We offer dedicated customer support and comprehensive growing resources to help at every stage of your Tower Garden experience.
*Subject to change.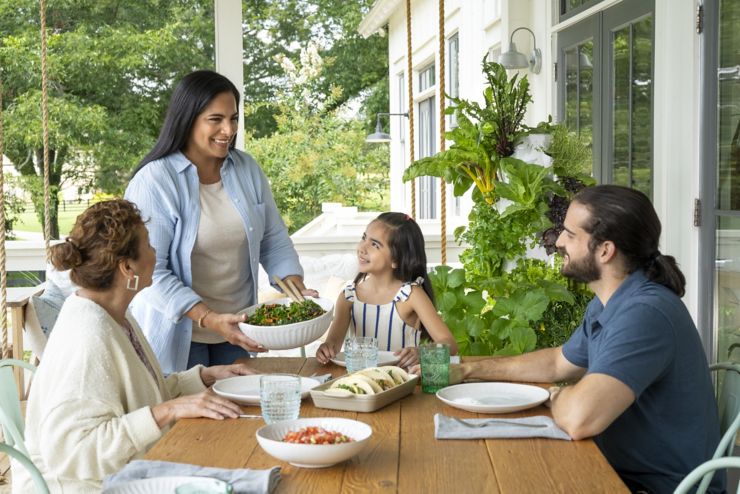 Warranty
We offer an easy five-year limited warranty on the Core Plastic Components; we will repair or replace any defective original core plastic component, which are the Nutrient Reservoir, Reservoir Lid, Access Port Lid, Tower Sections, Shower Cap, Shower Cap Lid, Pump and Timer. 
All other components are covered by a one-year warranty, excluding consumables.  
Have questions about the warranty? Send us a message. 
You can see the full warranty list here.
Product Details
Made from high-quality, USDA-approved, UV-stabilized, food-grade plastic
Dimensions: 52" x 30" x 30"
Shipping
Shipping is included.
If you are located in Nunavut, Northwest Territories, Yukon and remote locations within Canada, additional shipping charges may apply. You will be contacted by a Juice Plus+ Team Member if those shipping charges apply to your order.
Please note that we cannot ship Tower Garden products to PO Boxes.